Creativity and Photography
Change your viewpoint
Try multiple points of view – get above your subject or shoot from the ground level to get unique perspectives. Also, try shooting at an angle for more impact.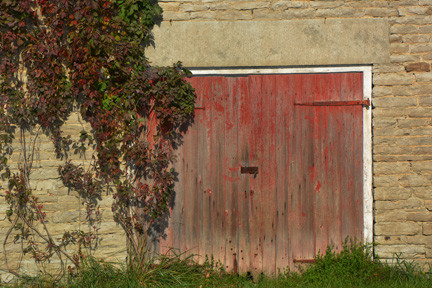 Have fun with subject matters
Don't get stuck photographing just traditional subjects. There is so much around us that make great abstract images – worn brick walls, rusty road signs, and the grain of old barn wood. Be sure to look around you for potential, unique artwork that works with your interior design style.
Move in closer (maybe)
Quite often just stepping in a little closer to the subject will dramatically improve the impact of the image. Is there an object available that can be used around the subject? Perhaps just stepping back and using the window or doorway to naturally frame the subject will add substantial impact.
Reflections
Instead of shooting your subject directly, see if there is a reflection in the glass or water that will add an interesting, maybe abstract, element to your composition.
Although blue skies are great for landscapes, you don't have to have a sunny day to shoot. Cloudy days are great for photographing portraits and close-up details, like leaves and flowers, becuase the clouds diffuse the bright , white light allowing you to get fully detailed shadows and highlights.